Phoenix Application
Delivering Innovative Solutions for the Digital Era
Established more than 16 years ago, Phoenix Application has emerged as a leading software development company in the heart of Jakarta, Indonesia. With a passion for cutting-edge technology and a commitment to delivering outstanding digital solutions, Phoenix Application has successfully expanded its reach beyond borders, establishing branches in Singapore and serving a diverse clientele worldwide.
To be the preferred partner for businesses, delivering exceptional solutions that drive growth and surpass expectations in a cost-efficient manner, propelling them towards digital success. We envision a future where businesses, big or small, can harness the power of technology to unlock their full potential. Our aim is to be at the forefront of digital transformation, constantly pushing boundaries and introducing groundbreaking solutions that drive efficiency, productivity, and growth.
At Phoenix Application, our mission is twofold: To provide our clients with competitive rates for our services and to deliver exceptional solutions that exceed their expectations. We are committed to understanding their unique business needs, goals, and challenges. By doing so, we can tailor our solutions to align with their vision, ensuring that our clients receive not just a product, but a strategic asset that propels their growth and success in the digital realm.
Our Expertise and Experience
At Phoenix Application, we pride ourselves on our extensive experience and expertise in website, mobile app, and software development. Over the years, we have assembled a highly skilled multinational team of developers, designers, and project managers who are dedicated to staying ahead of the technological curve. This diverse talent pool allows us to approach every project from a global perspective, incorporating the latest industry trends and international best practices into our work.
Our team's expertise spans a wide range of technologies, including but not limited to web development frameworks, mobile app development platforms, cloud computing, artificial intelligence, and data analytics. We continuously invest in our team's professional growth and keep up with the rapid advancements in the digital landscape, ensuring that we can tackle even the most complex and innovative projects with confidence.
Why Choose Us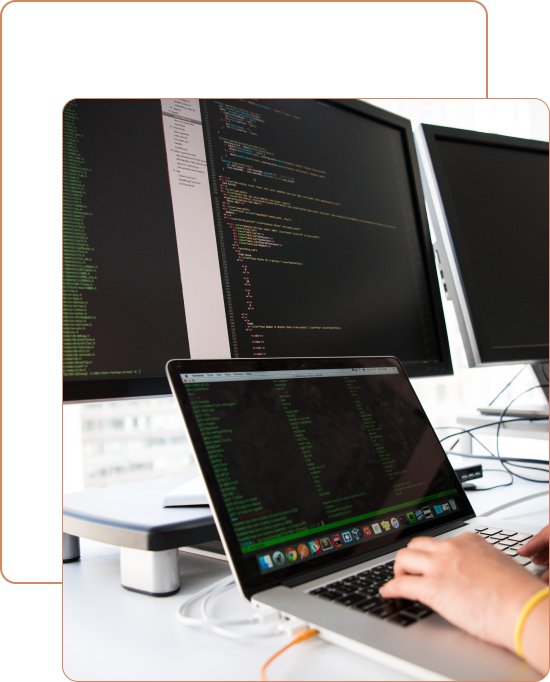 Proven Track Record

With over 16 years of industry experience, Phoenix Application has an impeccable track record of delivering successful projects across various sectors and industries. We have earned the trust and loyalty of our clients by consistently delivering high-quality solutions that meet their specific requirements.

Global Perspective

Our multinational team brings together diverse perspectives and experiences, enabling us to tackle projects on a global scale. We understand the nuances of different markets and cultures, allowing us to create solutions that resonate with diverse audiences.

Innovation at The Core

We thrive on innovation and embrace emerging technologies. By leveraging the latest tools, frameworks, and methodologies, we create solutions that are not only functional but also future-proof, empowering our clients to stay ahead of the curve.

Customer-Centric Approach

Our clients are at the center of everything we do. We foster open communication, transparency, and collaboration throughout the entire project lifecycle, ensuring.
that our clients are actively involved and informed at every step. Our dedicated support team is always ready to address any concerns or questions that may arise.
Phoenix Application is a trusted partner for companies seeking cutting-edge website, mobile app, and software development services. With our extensive experience, global perspective, commitment to innovation, and customer-centric approach, we are well-equipped to help businesses navigate the digital landscape and achieve their goals. Partner with us, and together, we can turn your vision into reality in the ever-evolving digital era.